We are the leading manufacturer of width flexographic printing machines. Now our main products include CI flexo press, economical CI flexo press, stack flexo press, and so on. Our products are large-scale sold throughout the country and exported to Southeast Asia, Middle-east, Africa, Europe, etc.
Over the years, we have always insisted on the policy of "market-oriented, quality as life, and developing through innovation".
Since our company was founded, we have kept up with the trend of social development through continuous market research. We established independent research and development team to continuously improve product quality. By constantly adding processing equipment and recruiting excellent technical personnel, we have improved the ability of independent design, manufacturing, installation, and debugging. Our machines are well-favored by customers because of their easy operation, perfect performance, easy maintenance, good & prompt after-sale service.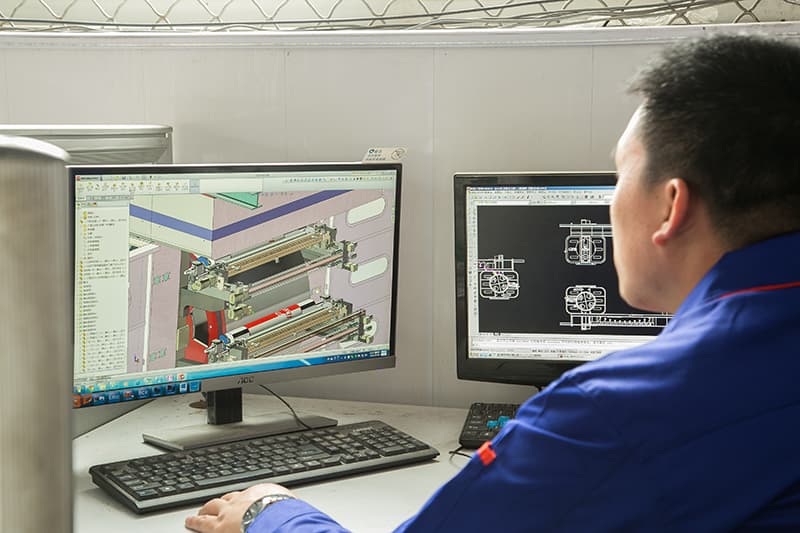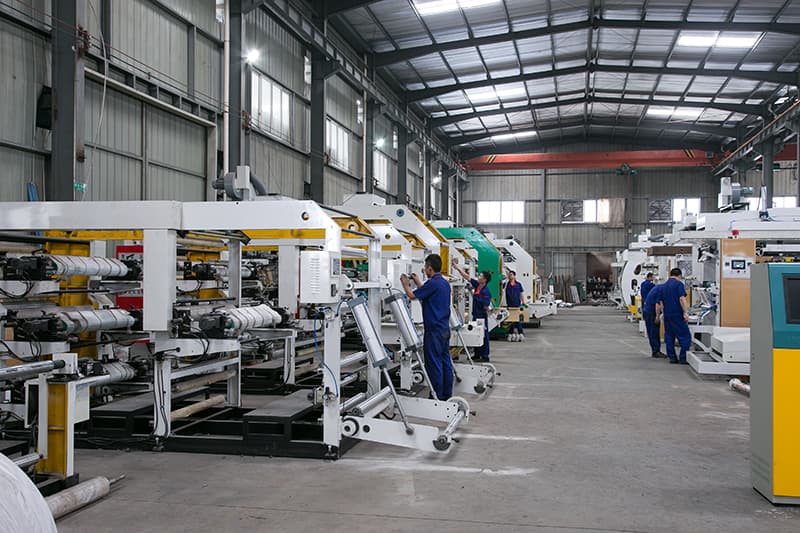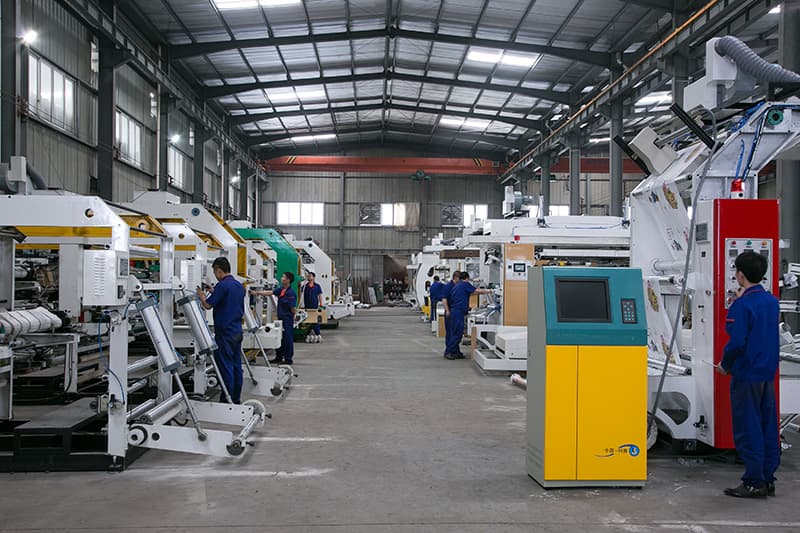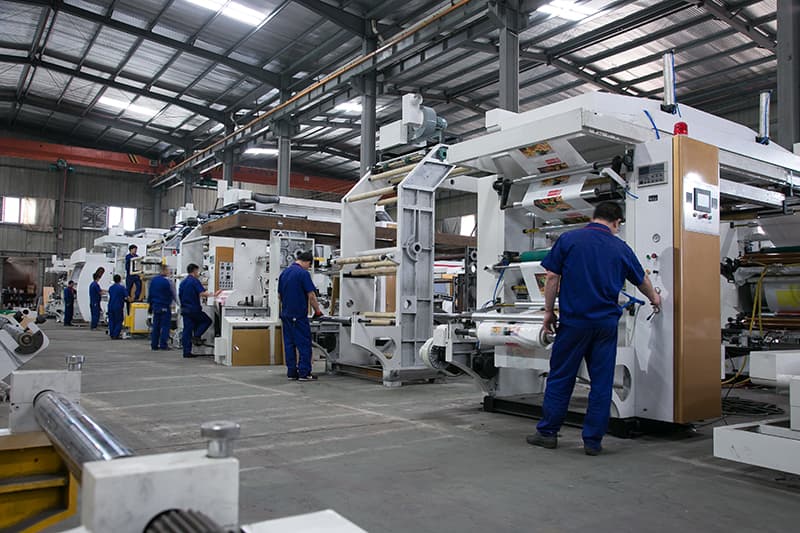 Besides, we also concerned about the after-sales services. We regard every customer as our friend and teacher. We welcome different suggestion and advice and we believe the feedback from our customer can give us more inspiration and lead us become better. We can provide online support, video technical support, matching parts delivery and other after-sales services.
Equipment research and development history
2008

Our first gear machine was developed successfully in 2008, we named this series as "CH". The stricture of this new type of printing machine was imported the helical gear technology. It updated straight gear drive and chain drive structure.

2010

We have never stopped developing, and then CJ belt drive printing machine was appearing. It increased the machine speed than "CH" series. Besides, the appearance referred CI flexo press form. (It also laid the foundation for studying CI flexo press afterwards.)

2011

Through learn about flexo printing machine for several years, we developed the technology of belt drive to reduce the problem of ink bar. We named this new series "CJS". At meantime, in order to suit more different kind of material to print, we used friction rewind instead of center rewind. The max diameter is 1500mm.

2013

On the foundation of the mature stack flexo printing technology, we developed CI flexo press successfully on 2013. It not only make up the lack of stack flexo printing machine but also breakthrough our existing technology.

2014

We spend a lot of time and energy to increase the stability and efficiency of the machine. After that, we developed three new kind of CI flexo press with better performance.

2015-2018

The company continues to innovate, and more products that the market expects will be available during this time.

FUTURE

We will continue to work on equipment research, development and production. We will launch better flexographic printing machine to the market. And our goal is becoming the leading enterprise in the industry of the flexo printing machine.